Master of Arts in
Chaplaincy
Our MA in Chaplaincy is a professional degree program where education is structured around experience. We train the next generation of religious leaders, who view chaplaincy as the professional practice of care for all people.
Our program is taught by scholar-practitioners who use their personal and professional experiences to guide you as you integrate the theory and practice of a theological education. You will study, learn, and immerse yourself in the faith backgrounds, psychology, and institutional settings of all of the people that you'll serve. It is open to students of all faiths.
Optional Specialization - Islamic Chaplaincy
Students interested in becoming Islamic Chaplains in a variety of institutions are able to join our first-in-the-nation Islamic Chaplaincy program. In addition to courses in the Master of Arts in Chaplaincy program with a specialization in Islamic Chaplaincy, students in this program enroll in coursework in the Master of Arts in Interreligious Studies program with a specialization in Islamic Studies.
Program Structure
The MA in Chaplaincy is a 36-credit professional degree program that can be completed in two years by a full-time student. The program can be completed online, but it may take a distance student more than two years to complete. Students are able to specialize in Islamic Chaplaincy.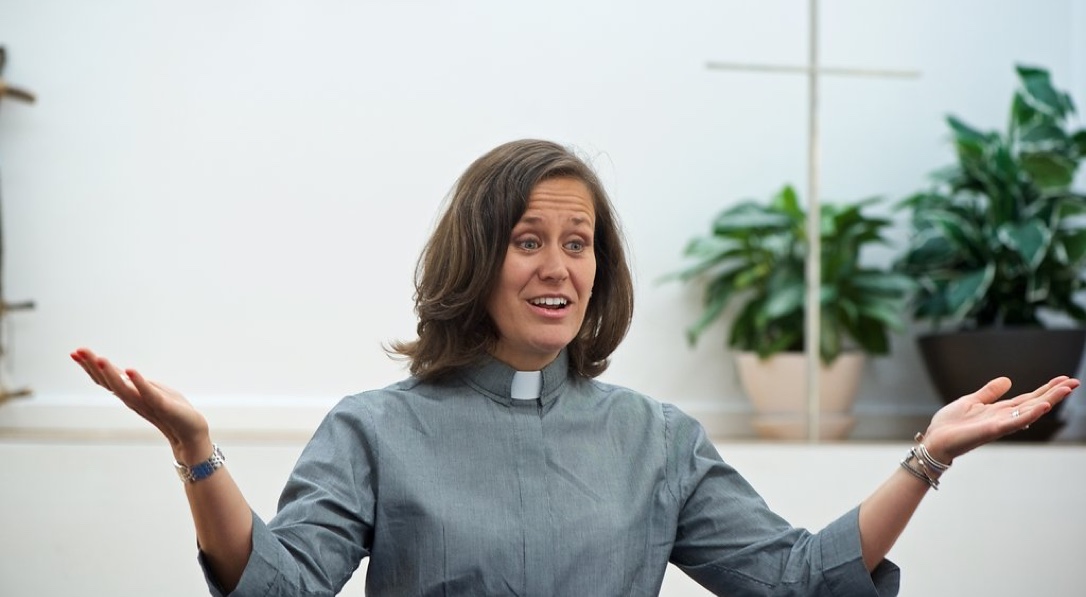 The Value of Experience
Our MA in Chaplaincy program includes a field education component – where our students spend two semesters completing service hours in a homeless shelter, high school, college, house of worship, or other service organization. They are then asked to examine and reflect on how change and care happen in society through intellectual, emotional, structural, and personal lenses.
Where Your Journey May Lead
MA in Chaplaincy Career Paths
State and Federal Prison Chaplaincy
Who Thrives Here?
The student who thrives in our MA in Chaplaincy program sees chaplaincy as the institutional application of care. They are characterized by intellectual curiosity – and a will to be confident in their knowledge of others and how to care for people from diverse backgrounds in diverse settings. Our graduates go into religious leadership roles where they may serve people of all communities and are focused on faith as a means to inclusivity and well being, while erasing religious dogmatism.
Meet Our Program Co-Director
Bilal W. Ansari
Faculty Associate in Muslim Pastoral Theology, Director of the Islamic Chaplaincy Program, Co-Director of the Master of Arts in Chaplaincy
As a religious leader for a military base, state and federal prisons, and public and private higher education institutions, I bring lived experience to my courses at Hartford. I'm also a professional advisor to hospital Clinical Pastoral Education programs, a co-founder of the Association of Muslim Chaplains and Muslim Endorsing Council, and a Hartford alum. The subject matter I teach focuses on three areas that strengthen a graduate's ability to lead. The first pedagogical area gives students a working knowledge of the theoretical approaches to professional care and thinking critically as religious leaders. The second focuses on the practical arts and sciences of ministry, which grounds a religious leader's professional identity and conduct. Finally, my students integrate the first two into professional practice skills for organizational leadership. With my Co-Director Dr. Lucinda Mosher, Faculty Associate in Chaplaincy and Interfaith Studies, I want each of my students to grasp that openings to knowledge in the field of chaplaincy come by knocking on the door with questions that emerge from within.
Are you ready to make a difference?
Take the next step.
Learn more about Hartford.