Three Programs.

A World of Good.
Religious leaders in today's diverse world are peacebuilders — driven by a calling to understand not just their own faith, but various faiths alive in the communities they serve. At Hartford International University for Religion & Peace, you'll join an interfaith peer group and professors who broaden your perspective and, in turn, deepen your ability to make a difference in a world where the roads no longer diverge — they come together.
How have different faith communities responded to the climate crisis? Religious Communities and the Planetary Crisis, a webinar organized by The Interreligious Eco-Justice Network and Hartford for a collaborative series, Many Faiths, One Creation, showcases the Christian, Jewish, Muslim, and Hindu perspectives on this global issue.
Hartford's Macdonald Center for the Study of Islam and Christian-Muslim Relations examines the root causes of and religious resources for addressing White Supremacy and Xenophobia, with special attention to the social realities of Race and Xenophobia, which have been rarely acknowledged by a white dominant Christian culture.
Peace, Justice, and Violence in Sacred Texts is a Hartford course where students look to the passages in various religious texts that are used to incite peace, justice, and violence and examine instances that have happened in current times and historically.
Muslim women and their strength are the focus of faculty member Dr. Hossein Kamaly's book, A History of Islam in 21 Women. A compilation of 21 profiles of strong Muslim women who made their marks in history – when first published in 2019, A New York Times review referred to the women included as "a feisty and intrepid bunch."
We don't convert. We converse.
–
Bilal Ansari
, Faculty Associate in Muslim Pastoral Theology
We are hopeful for Salam, Shalom, Peace. Real peace comes in understanding our differences.
–
Joel Lohr
, President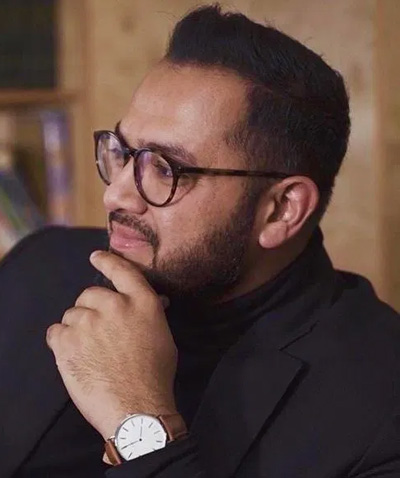 Connecting Students Through Spirituality
Chaplain Dr. Joshua Salaam
An Air Force Veteran and hip-hop, rhythm, and blues artist, Joshua uses his experience to connect with student communities as the Muslim Chaplain at Duke University. He helps students grow through open discourse and spirituality. His long history of community engagement includes serving as a counselor for Muslim Youth of North America and establishing Jummah (Friday prayer services) while serving in the U.S. Air Force. He's also a founding member of Native Deen, a music group that performs songs grounded in Islam to audiences around the world.
Discussing Justice to Restore Peace
Ayanda Nxusani
A scholar interested in transitional justice, with a special focus on violence prevention, peace, trauma healing, and reconciliation for both victims and perpetrators of gross human rights violations, Ayanda is currently Senior Facilitator for the University of Cape Town – Global Citizenship Programme, a co-curricular program providing students with an opportunity to engage critically with contemporary global debates and to reflect on issues of citizenship and social justice. She was also a participant in the International Higher Education Interfaith Leadership Forum.
For Peace, Harmony, and Friendship
Morteza Rezazadeh
As the founder and president of Hikmat International Institute, a non-governmental educational & research institution for teaching religions, culture, and peacemaking studies in Iran, Morteza believes in the power of building peace, harmony, friendship, and love among people of different beliefs. He's highly engaged in interfaith activities worldwide, including as a member of the International Abrahamic Forum steering committee in Germany. He has published papers on religious ethics in Islam, on the role of Mary in early Christianity and Islam, and Iranian Philology and Culturology.
What We Teach Today Changes Tomorrow
Kyra E. Jenney
Kyra is the Department Head of History, Philosophy, and Social Sciences at Choate Rosemary Hall, a private, college-preparatory boarding school for grades 9-12. She says, "We seek to employ interdisciplinary and individualized approaches to learning and to create spaces for students to develop the reflective practices of critical thinking, identity cultivation, and cultural humility."
Outreach & Care Through Chaplaincy
Nihal A. Khan
Nihal Khan is the Director of Religious Affairs at the Islamic Center of Connecticut, and a Muslim Chaplain intern at St. Francis Hospital. He combines his passion for faith-based care with psychology through clinical pastoral care. Nihal also serves on the Faith Advisory Council of Connecticut and has recently started a podcast called "Faith in Fine Print" where he and his cohost discuss faith and its place in the modern world.
A Pioneer of Muslim-Christian Relations
The Macdonald Center for the Study of Islam and Christian-Muslim Relations is the country's oldest center for such study, opening in 1973.
Women & Minority Leadership Focus
Hartford International University has a history of providing leadership education through the Black Ministries Program and the Women's Leadership Institute.
Cultivating Forward-Thinking Research
Hartford International University has been awarded a $300,000 planning grant from Lilly Endowment Inc. to study the impact the COVID-19 pandemic has had and will have on U.S. congregations.
Learning in an Architectural Landmark
Hartford International University was one of the first commercial projects designed by New York-based architect Richard Meier, winner of the 1984 Pritzker Prize.
A Depth and Breadth of Knowledge
The Hartford International library contains more than 92,000 volumes and 300 periodicals, and also offers online access to international databases with several million more titles.
Are you ready to make a difference?
Take the next step.
Learn more about Hartford.